Do you have a general idea for your new collection but need help translating it into a cohesive concept with detailed designs? I can assist you in designing your garment collection with 3D Garment Visualization seamlessly merging hand sketches or fashion flats with AI technology, creating mood boards, providing color and fabric inspiration, and producing CAD/FLATS. Let's work together to bring your vision to life!
 Based on your needs, I can help with:
- Trend reports
- Moodboards
-Colors
- Collection planning
-3D Garment Visualization
- Detailed CAD/FLAT sketches of all designs
Timeline: 4-8 weeks
Concept & Design Package Pricing
Pricing is between $ 250-$ 1350 per style, depending on the complexity of the design. 
Trend reports, Moodboards, Colors, Collection Planning
and CAD/FLAT sketches of all designs can be a part of my Concept & Design 
Package, but I can send you a proposal tailored to your project.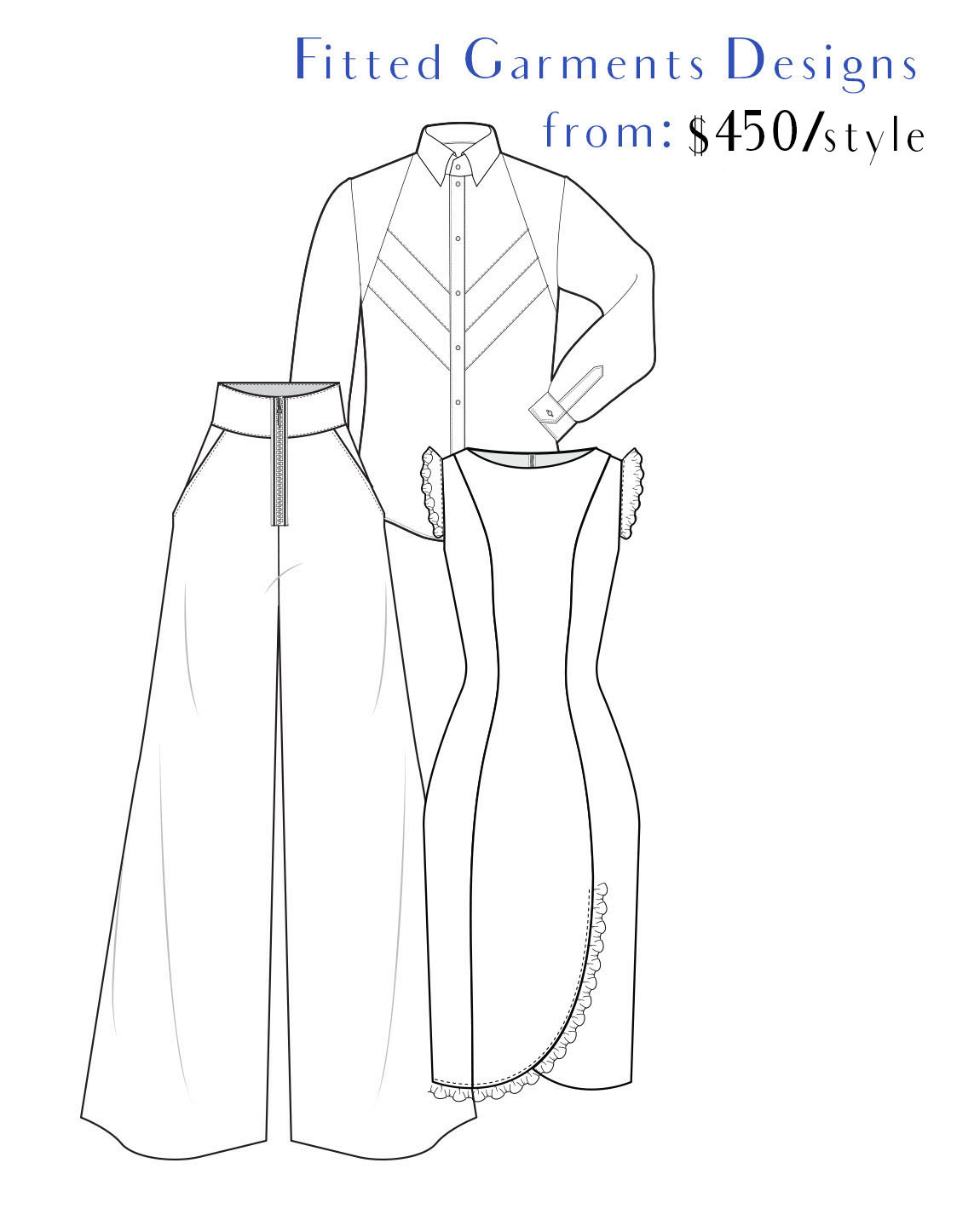 Here is a general scope of my work process in the different steps that you can expect if we will work together:
Step #1: Discovery Call
An online meeting where we'll discuss your brand needs.
 Step #2: Project Proposal
Bringing the insights from our call, I'll offer a custom package of services tailored to your brand.
Step #3: First drafts
When the project with all the essential information is scheduled,
you will receive the first drafts of the designs. Your Feedback or other info requested by me within 24 hours of request is very important.
Step #4: Final Delivery and Source Files
After the necessary modifications, I'll present the final iterations. The final delivery will also include all source files. 
IF YOU ARE READY, GET IN TOUCH!
SCHEDULE A MEETING WITH ME BY E-MAIL